Intuitive Calendar
Modern and interactive calendar: Setting the tone for a structured work day. Our multi-user agenda allows you to search for, enter and change appointments instantly.
Intuitive Calendar

Simply Drag & Drop or resize your appointments with one click.

Patient Status

Has the patient arrived, is he/she being dilated? Know the answer at a glance.

Adaptive

From single doctor practice all the way to clinics, we've got you covered.
Text Message Reminders and Online Registration
Patients can make appointments online via our interfaces with OneDoc and Medicosearch, and they will never miss an appointment with our text message reminders.
Seamless

Online appointment integration.

Personal

Customizable text message text.

Thinking ahead

Integration with new partners possible.
Tasks & recalls
On top of things: With our To Do panel, you can keep track of tasks so nothing ever gets lost. At a glance you can see everything that needs paying attention to. Always be up to date before heading out the door.
Manage

Easily assign and track tasks.

Recall

Never forget a patient follow up appointment, created for you by Liris.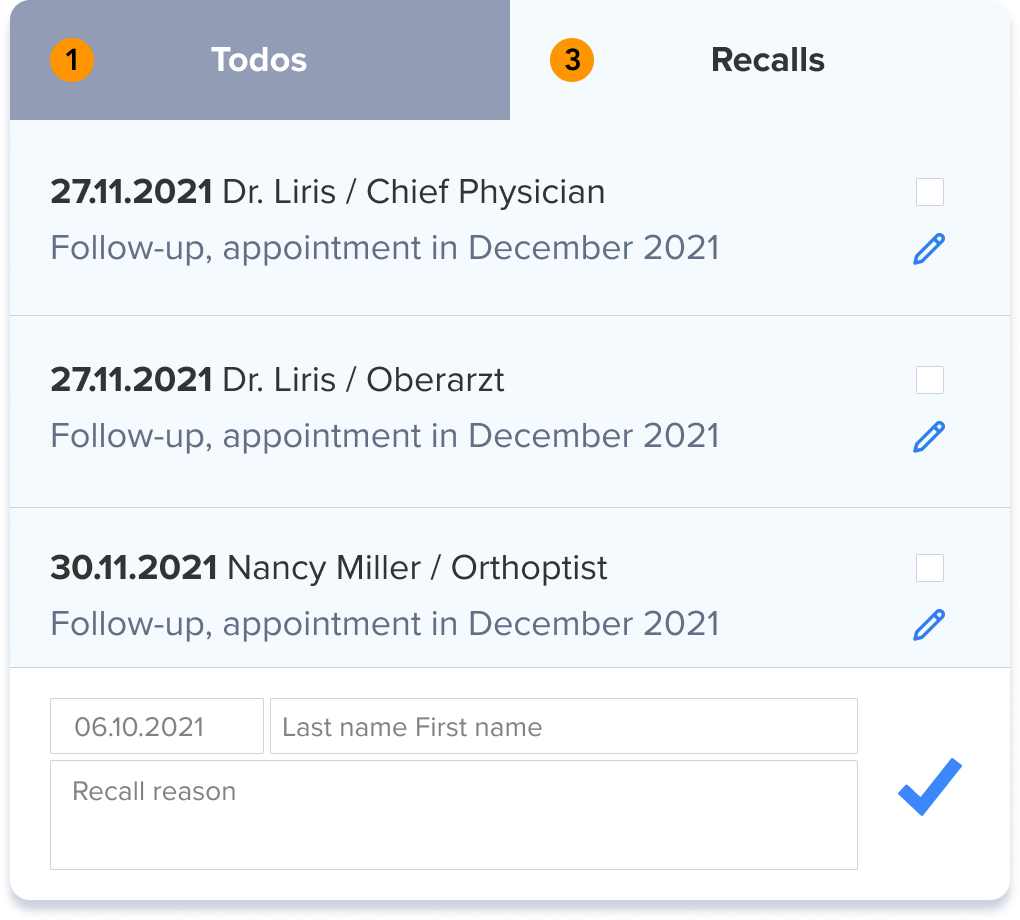 Global Search
Unlike other solutions, our global search functionality allows you to perform smart searches within Liris and find exactly what you are looking for.
Diagnosis search

Find a patient based on previous diagnoses.

Appointment search

Find upcoming appointments while using the phone.

Patient search

By name, date of birth, dossier number, etc.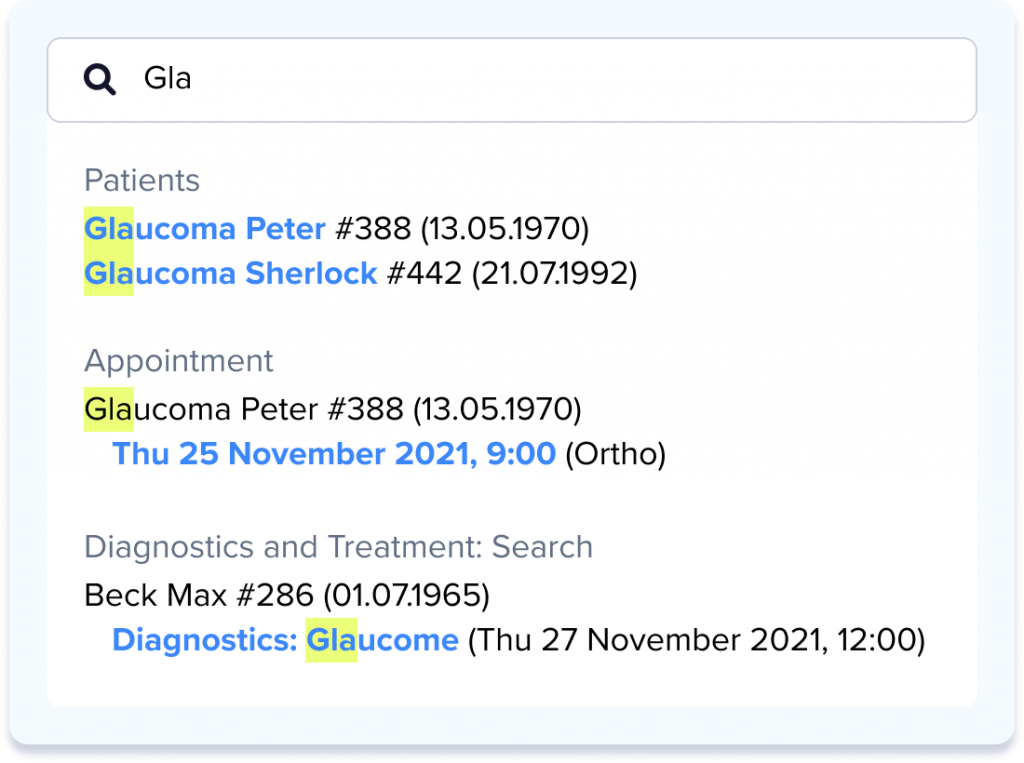 Frequently Asked Questions
With Liris, the agenda is synced automatically. Whether you connect from home, a laptop or a different practice, you'll see your own agenda without the need to install any new software.
Absolutely. With Liris you can choose which message you would like to send to patients.
Yes. With our special Invoice mode right in the agenda, you can see at a glance each of your appointments' invoicing status.